One of the largest misconceptions of hiring an Inside Sales Associate (ISA's) for your real estate teams is that you can hire them and after a short period, they will [self] manage themselves. Essentially, set them and then forget them. Wouldn't that be nice?
Most agents say to themselves, "They'll still do their job, be productive, show up on time, and get you more business, right?"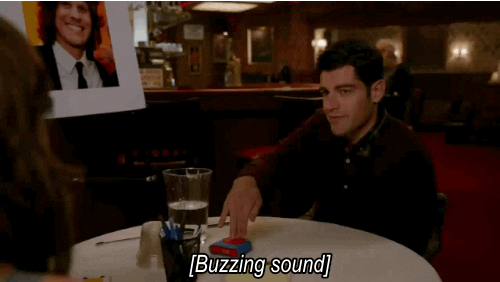 Although hiring & managing an ISA (or team of ISA's) is not a perfect science, it is something that you must consistently review, test, retest and evaluate. As a company, Verse has managed over 60,000 leads using ISA's in the last 3 years. What we've found is that there are a few practices that are extremely important and will change your world forever.
So, here they are and not in any particular order:
1. Review conversions and analyze your numbers compared to other teams & companies.
You can find this information through local and national industry news & research (Inman, nar.org, Zillow), your brokerage, masterminds with top teams, or even basic searches for conversion
2. Listen to the calls that your ISA(s) make and give them feedback. You may only be able to do this effectively if you've prospected on the phone at some point.
This may be a bit more difficult if you don't have resources to invest. Ideally, you'd be able to hear your ISA prospect live and listen in on the call. For many of you, the easiest way to do this will be on recorded calls. Pretty much any VOIP company should be able to do this for you and show you how to download the calls. For small businesses, you can use RingCentral or Grasshopper to get started.
3. Use technology to track EVERYTHING that you can. Total time on the phone, length of their average conversations, conversion from lead to appointment, appointment to closing.
The providers mentioned above will be able to track the basic analytics; however, you'll want to track the post appointment numbers on your own. This doesn't need to be some crazy report with pie charts and graphs. It can be a simple Excel sheet or piece of paper if it's easier for you. In short, you want it to show the following:
Ideally you'll be able to see how many follow ups it takes to garner a single appointment. This is REALLY important because it becomes your lever. If you want more closings, you'll be able to determine how many calls you need to hit the goals you're reaching for in your business . More calls = More closings & More Money. Does that make sense?
4. How many times they're attempting to contact each lead. Per day, per week, and over time.
This is a big one. You must monitor how many attempts your team is making. It incredibly rare that they'll reach prospects on the first or second attempt. As one of our industry leaders, Tom Ferry recently said on his show, only 5.6% convert on their first conversation. The real conversions come from the 8-12 attempt where the conversions spike to as high at 68%! In short, you're going to have to make a lot of calls and kiss a lot of frogs to get those deals.
5. Make sure they're legally compliant with your local real estate laws & practices.
This seems like an easy one, but it's really easy to get lead into a dangerous conversation regarding real estate advice. If your ISA isn't licensed, you'll want to be more cautious than aggressive with what they say on the phone. In the end, you'll be held responsible.
6. Set standards for them to live up to. This is VERY important.
Statistically speaking, you have a 95% greater chance of achieving goals that are set & written down. So, the same goes for your ISA, if they don't have a goals, they'll do what they feel they need to do to "get by". To start, you can plan on your ISA making 20-30 calls per hour – This would be for an average ISA without an autodialer.
Now, you can absolutely hire without doing everything I've mentioned (even though it's not recommended). The challenge is that you will, without a doubt run into major problems and waste a TON of time and money. So, the choice is yours. Take your time, pay attention and evaluate regularly or throw your money down the drain. Either way, it is an expensive and time consuming venture. We spend six figures a year on tracking resources, tools, VOIP resources, cognitive & behavioural assessments for hiring, computers and more.
So, needless to say this is NOT a venture for the faint of heart or for someone who can't financially carry employees for 6-12 months without significant additional income. It's a process.
Remember, this is a marathon, not a sprint. What you plan and prospect today, you will not see the fruits of your labor for probably 4-7 months.
The fact of the matter is that if you want to do large production in today's market, you'll need to drive business online and have someone readily calling for you 7 days per week.