Buyers have options, and while they may be persuaded by your catchy advertising or a great deal, their decision-making about the agents they use is mostly done through online reviews. In fact, 91% of buyers regularly read online reviews, and 84% said they trust online reviews as much as personal recommendations from friends and family. For you to get the attention of home sellers and buyers, you need good reviews — and lots of them.
Here are 4 ways to generate and use online recommendations to increase awareness and get more clients.
1. Be excellent
As one of the most important life decisions they'll ever make, home buyers and sellers will scrutinize and search rigorously to find people who match their idea of "the perfect agent". That idealized notion of the perfect agent is someone who demonstrates consistent excellence in these areas:
Product:

Always be clear and communicative. When you take pictures of a house, use a good camera, ensure the right lighting, and make the pictures pop. If you're not comfortable with your photography skills, consider hiring a professional.

Service:

Prompt and courteous service beats any other strategy. Make your service memorable through communication and a style that puts the client at ease. For example, send the client text reminders about appointments, link to a map, and prepare them for what they're going to see. It's harder than you think, so remember,

"IT'S ALL ABOUT…THEM."
Follow-up:

Follow-up about the status of a listing, changes during the negotiation process, and relay any updates from the buyer/seller on the other side. In short, make sure your client is aware of where they stand at all times. A great follow-up process puts clients at ease during these sometimes-stressful situations.

Little touches:

On a hot day, bring bottled water; Offer to pick up coffee on the way to an open house; Answer calls regardless of the time. In the end, it's all the little things showing you care that make a client stick with you and sing your praises.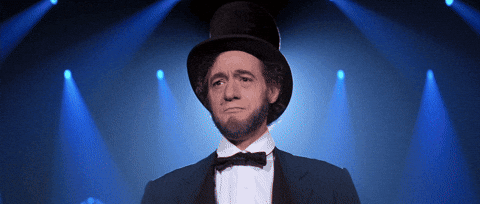 2. Timing is everything
If you're making the effort to deliver excellent service all the time, then you're on your way to having a customer who is not only happy, but is starting to feel loyalty towards you. There's also a genuine feeling of goodwill at this point, because after all, he or she either got the keys to a new home, or was able to unload a property they wanted to sell. You feel good, they feel good… why not translate that into some online reviews?
Asking for reviews requires some skill and finesse; here are some tips on how to do it effectively:
Ask in person.

You can call a few days after the deal has closed, but it's always a better idea to ask in person whenever possible. If you get a "yes", then there's a good chance you'll actually get the review. It's on their mind, and with the right follow-up by you, you can remind them of their commitment. Research from Marketing Land indicates that asking for a review in person leads to almost

8x more reviews

than only asking via email.

Use a follow-up email.

The customer will then have an easy way to respond – they can include their review in the email response and you can use that on your website and printed marketing material.

Make it easy.

Send them links to online review sites where you're building a presence, and provide them with instructions for submitting their reviews to those sites.
3. Remind, persuade, and remind again
It's not that they don't want to give you a positive review, but like everything in modern life, things get busy and it's not always top on their to-do list.
There are a few things you can do to help your efforts:
Automate:

Use an email automation tool that sends out a sequence of emails, each requesting a review. Don't be aggressive about it, but use these emails as a way to help your customers remember. Also, set up your tools to stop asking for reviews from people who have already given them.

Receive in addition to giving:

A slew of emails all about review requests will get old. So, use your messages to deliver value to your customers as well. Financial tips, community announcements, home decorating ideas… review requests can be included in these communications, but they'll be surrounded by helpful content.

Be thankful:

People are busy and you're essentially asking for a favor, so do so with patience, decorum, and gratitude.
4. Incentivize
Some marketing principles seem basic, but are proven to be effective. Among them, incentives work, and people are motivated by free stuff. In fact, more than 50% of people say that incentives and social recognition will drive them to provide a review. Consider offering coupons for local businesses or an Amazon gift card as a freebie up front or as a thank you after a review has come in.
Contests and raffles can also be effective ways to encourage clients to deliver reviews. The key here is not to use the incentive as a shtick; it's purely a carrot and should be dangled as a way to encourage and thank someone who is already a client. You can make this fun by including it as part of your regular communication with customers so they know that giving is standard when you work with people.